Huvudvärkssjukdomarna är enligt WHO:s studie Global Burden of Disease 2019 den andra vanligaste orsaken i världen till funktionsnedsättning i åldersgruppen 10–24 år och på femte plats i åldersgruppen 25–49 år. Huvudvärk anses vara det smärttillstånd som har den tredje högsta prevalensen av alla sjukdomar och där prevalensen för spänningshuvudvärk ligger på 42 % medan prevalensen för migrän hos vuxna ligger på cirka 15 %. För patienter innebär huvudvärk ett lidande fysiskt men även psykiskt och ekonomiskt.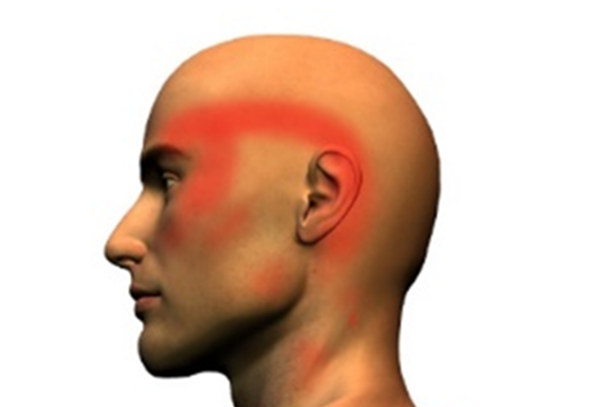 Goda kunskaper kring olika huvudvärksformer som migrän, spänningshuvudvärk, Hortons, läkemedelsutlöst huvudvärk och cervikogen huvudvärk men även kring röda flaggor är betydelsefullt för alla vårdgivare som träffar huvudvärkspatienter. I synnerhet är diagnostik med differentialdiagnostik och tvärprofessionell sjukvård avgörande för hur huvudvärkspatienter ska erhålla en optimal vård och ett bra omhändertagande. Att som vårdgivare ha en större insikt i hur olika vårdgivarprofessioner kan hjälpa patienter och att för komplexa huvudvärkspatienter hellre se en mer interdisciplinärt sjukvård är viktigt.
För legitimerade vårdgivare som är intresserade av huvudvärk och träffar huvudvärkspatienter har OrtMedRehab samarbete med Huvudvärksakademin som arrangerar en två dagars kurs.
Referenser
GBD 2019 Diseases and Injuries Collaborators. Global burden of 369 diseases and injuries in 204 countries and territories, 1990-2019: a systematic analysis for the Global Burden of Disease Study 2019. Lancet 2020; 396:1204-22
Fuensalida-Novo S, Palacios-Ceña M, Fernández-Muñoz JJ, et al. The burden of headache is associated to pain interference, depression and headache duration in chronic tension type headache: a 1-year longitudinal study. J Headache Pain. 2017: 18(1):119. Dec 28.
Ferrante T, Manzoni GC, Russo M, Camarda C, Taga A, Veronesi L, Pasquarella C, Sansebastiano G, Torelli P. Prevalence of tension-type headache in adult general population: the PACE study and review of the literature. Neurol Sci. 2013 May;34 Suppl 1:S137-8.
Ashina M, Katsarava Z, Do TP, Buse DC, Pozo-Rosich P, Özge A, Krymchantowski AV, Lebedeva ER, Ravishankar K, Yu S, Sacco S, Ashina S, Younis S, Steiner TJ, Lipton RB. Migraine: epidemiology and systems of care. Lancet. 2021 Apr 17;397(10283):1485-1495.
Steiner TJ, Jensen R, Katsarava Z, et al. Aids to management of headache disorders in primary care (2nd edition): on behalf of the European Headache Federation and Lifting The Burden: the Global Campaign against Headache. J Headache Pain. 2019 May 21;20(1):57.
Eigenbrodt AK, Ashina H, Khan S, et al. Diagnosis and management of migraine in ten steps. Nat Rev Neurol. 2021 Aug;17(8):501-514. doi: 10.1038/s41582-021-00509-5. Epub 2021 Jun 18.